💸 March Madness: Selection Sunday
• 8 min read
And just like that, we are robbed of a matchup between Jon "Bones" Jones and "The Last Stylebender".  Adesanya was a -240 favorite, while Blachowicz was a +200 underdog going into UFC 259.
The only other underdog to win was Aljamain Sterling over Petr Yan as a slight under dog (-110 vs. -120).  This brought some controversy, as it was a win by disqualification.  Yan threw an illegal knee.  Lame.  But Dana White is on the case:
'I want to run back the rematch ASAP!'
Other Notables from Last Week:
Bryson DeChambeau took down the Arnold Palmer Invitational at +1200
Juventes (-220) bested Porto (+650) and Borussia Dortmund (+105) tied Sevilla (+235) in the UEFA Champions League.  A draw for Dortmund vs Sevilla was laying at +280.  
The NBA All-Star game saw Team Lebron best Team Durant and Steph Curry (+110) take down Mike Conley (+550) in the 3-point shooting contest.
But now we're into March.  March Madness is officially upon us with Selection Sunday happening on the 14th.  
Potential Underdog Picks:
Sports betting is all about finding value.  In that spirit, we wanted to highlight some teams that could surprise people come next week.  The five bubble teams that could likely make a deep run in the tournament if they get in:
VCU Rams
Drake Bulldogs
Boise State Broncos
North Carolina Tar Heels
Saint Louis Billikens.
Potential Upset Candidates:
We all know that upsets happen in the tournament.  The question is - who will fall?  Here are some predictions of likely candidates to be upset:
Ohio State.  Likely to be seed no. 2.  Has gone on a 4-game losing streak and has looked very mortal.
Houston.  They have only beaten 1 team guaranteed to be in the tournament, and without offensive rebounding at a high clip, they are susceptible to offensive sluggishness.
Villanova. Starting point guard Collin Gillespie tore his MCL March 3rd.  They were high flying, but their offense has stalled without Gillespie.
Tennessee. Will likely come in as a no. 6 seed. However, they've barely scored a point per possession in conference play.
Missouri.  Will likely come in as a no 8-9 seed.  They've lost 5 of 7 recently, foul excessively, and have a lack of shooting.  Choose them to get bounced.
Tournament Win Odds:
Gonzaga +225 (favorite in the tournament to win)
Baylor +425
Michigan +575
Illinous +1100
Iowa +1600
Buckeyes +2800
A few other highlights:
Gonzaga will enter the 2021 tournament with an undefeated record
Drexel will make their first NCAA bid since 1996
Here are the dates to watch (in EST):
Selection Sunday — March 14 (6 p.m.)
First Four — Thursday, March 18 (4 p.m.)
First round — Friday, March 19 (12 p.m.) and Saturday, March 20 (12 p.m.)
Second round — Sunday, March 21 (12 p.m.) and Monday, March 22 (12 p.m.)
Sweet 16 — Saturday, March 27 (2 p.m.) and Sunday, March 28 (1 p.m.)
Elite Eight — Monday, March 29 (7 p.m.) and Tuesday, March 30 (6 p.m.)
Final Four — Saturday, April 3 (5 p.m.)
NCAA championship game — Monday, April 5 (9 p.m.)
We'll continue to monitor and give you updates on betting odds as we get them.
Now let's see where the bets are laying today.
What's Trending - The Quick Action ⚡
Find out where the sharp money is laying.
NBA:
Pulled from sportsinsights.com
Not many games in the NBA today.  Want to see where the sharps are betting several times a week?  Subscribe to premium at https://www.bettorsecrets.com/subscribe/.
NHL:
Pulled from sportsinsights.com
NCAAB:
Pulled from sportsinsights.com
How to look at this:
This shows you where the bets (#) and the amount of money ($) are laying down across different bets.
The interesting stuff is when the number of tickets and the amount of money differs.  
Do with it what you will!
Prime Cut - Highlighted Lines
NBA: (lines for Mar. 3 '21)
Lines reposted from reddit
NCAA Basketball:
Pulled from Bovada.lv and sportsinsights.com
English Premier League:
Pulled from Bovada.lv and sportsinsights.com
EFL Championship:
UEFA Champions League:
Pulled from Bovada.lv and sportsinsights.com
NHL:
Pulled from Bovada.lv and sportsinsights.com
UFC Fight Night: Edwards vs. Muhammad
PGA Tour - The Players Championship
Pulled from Bovada.lv and sportsinsights.com
There are many more props out there (far too many for us to include them all here), so be sure to look them up in your sportsbook of choice if you have the itch.
E-Sports:
Counter Strike: Global Offensive
ESL Pro League:
You can check out the streams for these here: https://www.twitch.tv/directory/game/Counter-Strike%3A Global Offensive
On to the play of the week.
Play of the Week:
Illinois +375 to win the Big Ten Tournament:
Illinois has already stamped their way to the third round of the Big 10 tournament.  They play the winner of Rutgers and Indiana, neither of which are playing inspiring ball.
Their competition is somewhat beat up.  Iowa may be without Joe Wieskamp, who was injured in Sunday's win over Wisconsin.  
Michigan is favored to win the Big 10 tournament at +175, but they have lost a couple in March already.  It is ripe for the Fighting Illini to take it.
Other bets in the Big Ten Tournament:
Action Network:
@kylerem11 - Illinois + 375
@OnTheShaneTrain - Illinois +375
@BJCunningham22 - Iowa +425
@EastBreese - Penn State + 10000
Sports Illustrated:
Frankie Whispers -  Illinois + 375
FS1:
@TheAndyKatz - Illinois and Iowa
CBS Sports:
Kenny White - Bet Michigan and Illinois game to game for value.  Most value he sees is with Michigan State.  Played great recently and could surprise some teams.  Maryland is a walk over.  Could be a great longshot play.
Hot Takes 🔥
These are the hot takes that can seem to come out of left field.  Right or wrong?  Time will tell.  But one thing is for sure - these are spicy:
Wow, those oddsmakers are good huh?  The Kings won last week, but only won by 3 (spread at -3.5).  Crazy.  
This week our hot take is on the Michigan State Spartans in the Big 10 Tournament.  
Yes, we know we just leaned towards Illinois in the same tournament, but it might be worth betting a bit on Michigan State game by game to get great odds with a team that is well coached.  
Kenny White from CBS Sports backs us up.  He sees the most value in Michigan State in the Big Ten Tournament.  They played great recently and could surprise some teams.  Maryland, their next opponent, is a walk over.  Could be a great longshot play.
The 'Degens' 🤪
If you're into betting on the Association of Tennis Professionals, here are some lines for you.  ATP - Doha is associated with the Qatar Open.  
We made some money betting on M. Fucsovics -2 (-125) vs. L. Harris.  If March Madness, NBA, NHL, UEFA Champions League and Premier League can't keep you sated, check the above games out.
The WOATs (Worst of all Time) 🤬
The worst stories in sports gambling brought to you for your schadenfreude pleasure.  
Most of our stories with sports betting failures are tied to sports like basketball - where runs and droughts come in spurts.  
But this week, we have a parlay that was tied together with soccer matches from reddit user foreveratsea.  
He missed out on a grand because of a 94th minute own goal.  On a $6 bet.  The odds were astronomical to tie this together.
And yet, it is still shocking to see it all fall apart so astoundingly.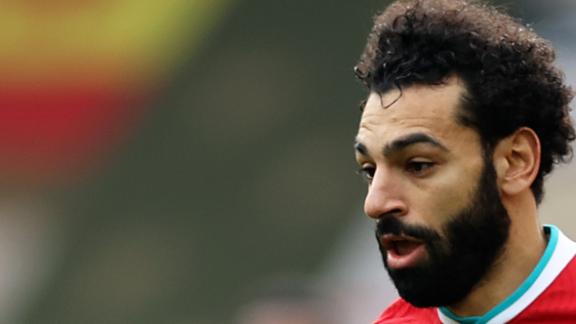 As the announcer says at the end of the clip: "What a mistake!"
And there we have it, another one in the books.  Good luck out there!
Want more frequent newsletters, more info and access to top sports bettors that actually win?  We've also added daily sports insights on where the sharps are betting (usually a $200 a month value) - for just $10 a month.  
Subscribe to premium at https://www.bettorsecrets.com/subscribe.
---
Where to Place Bets:
United States:

Physical Sportsbooks Allowed: AK, DE, IL, MI, MT, NM, NY, NC
Full Mobile Betting Allowed: CO, IN, NH, NJ, OR, PA, RI, WV: Mobile Betting Allowed
Limited Mobile Betting Allowed:  IA (need to register in person), NV (need to register in person), MS (only permitted within casino)
Legalized, but on hold: TN, VA, WA, DC, MD, OH, SD, LA
Subscribe to Bettor Secrets
Subscribe to the newsletter and unlock access to member-only content.